You are here
How to be a Professional Electrical Engineering Engineer?
Submitted by

humas-ft

on Thu, 12/03/2020 - 09:32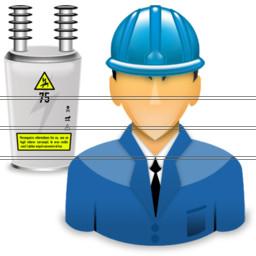 Electrical Engineers (Electrical Engineers) have duties and responsibilities for work related to the Design, Development and Maintenance of Electrical Systems. To become an Electrical Engineer requires knowledge, skills, work attitudes and professional ethics that must be upheld in carrying out work in the field of electrical engineering.
What skills are required?
Being an Electrical Engineering Engineer requires several abilities as follows:
• Knowledge of mathematics and natural sciences, especially Electrical Physics
• Ability to understand engineering data and diagrams
• Good logic
• Ability in the field of ICT
• Communication and teamwork skills
•Problem solving skill
• Careful attention to detail
• Understanding occupational health and safety in the electrical fields
• Ability to use CAD
• Leadership Skills
• Management Skills
• Budget Management skills
For those who want to enter the Professional Engineering Program in Electrical Engineering, please prepare yourself to meet the criteria to become an Electrical Engineering Engineers.
Kontak Kami
Alamat Kantor:
Direktorat Pendidikan Profesi dan Kompetensi UNY
Jalan Colombo Nomor 1 Yogyakarta 55281
Barat Daya Masjid Al-Mujjahidin UNY
Telepon: (0274) 550852, psw 1462